Who We Are
Dapit Ventures (Pty) Ltd is a Limited Liability Company incorporated in the Republic of Botswana and trades as GCSat Botswana.
The company is based in Gaborone and has been operating since 2006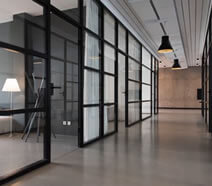 serving the following markets:
Broadband Internet solutions via wireless, fibre and satellite
Satellite communication systems
Domain registration and domain hosting
Website and e-mail hosting
Webmail hosting
IT support services
We have over 45 years of combined experience in the satellite communications, Internet services and IT industries and are therefore extremely well positioned in providing premium telecommunication services.
We offer a robust suite of advanced high-speed Internet services to consumers and businesses and provide solutions to government, parastatal entities, aid organisations and agencies, development organisations, the prospecting and mining industry, health care, education, hotel and tourism operators, the construction industry and commercial and industrial business enterprises in Botswana.
GCSat Botswana can provide you with faster connection speeds whether you're at home, work or play – or anywhere in between! Our aim is to provide the quality of service we would expect to receive ourselves.
We're adding new areas to our network all the time. Tell us where you're located and see if we have you covered.
E-mail us to discuss your connectivity requirements, or call +267 395 7040.